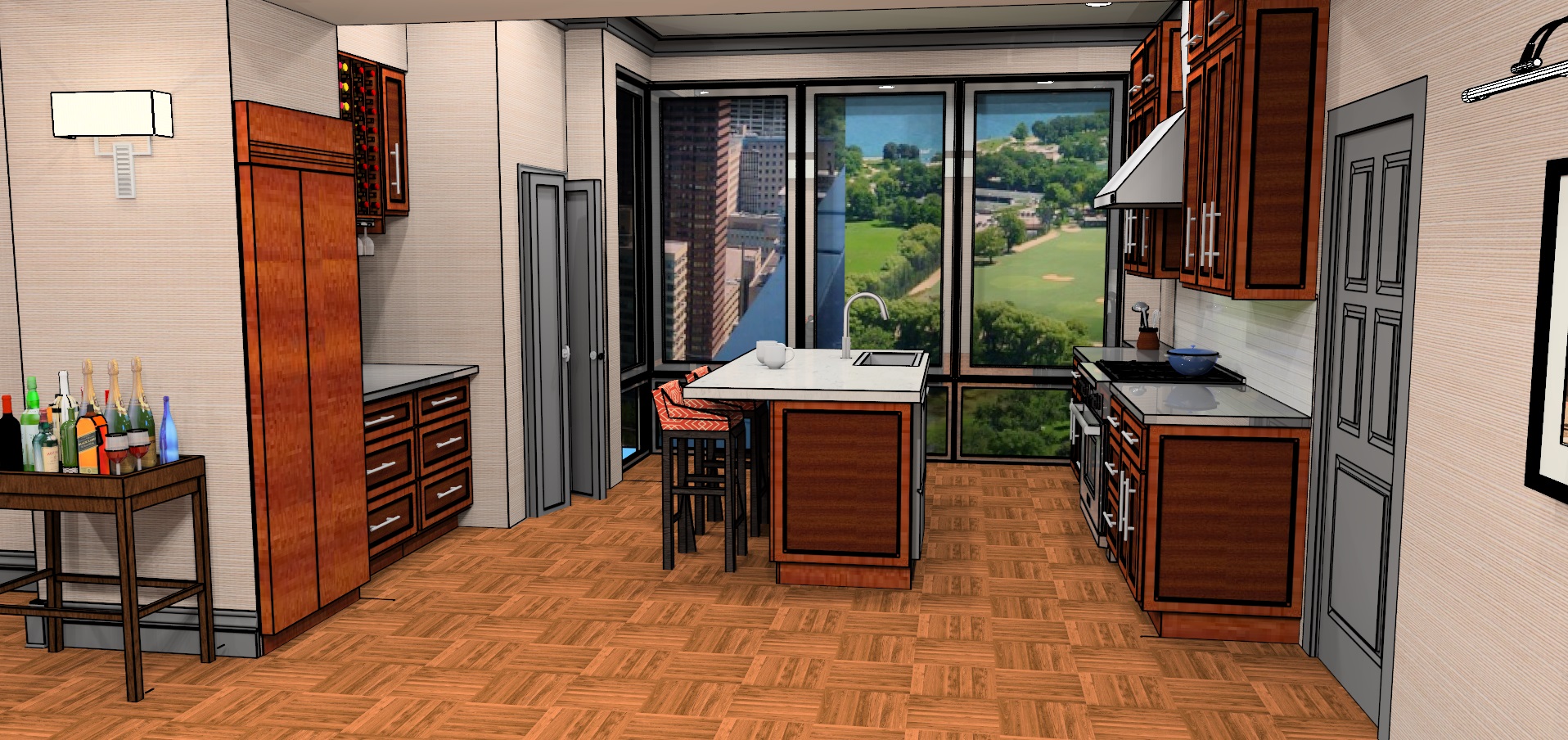 DESCRIPTION: Development company looking to invest in a Chicago high-rise and called upon our services to research the area and locate and design a model unit for them.
SOLUTION: Lake Shore drive is gateway to many marinas like Belmont Harbor, one of the largest in Chicago, so it was not a hard decision to choose a high rise building located in the sought out location for it's spectacular views and vicinity to Lake Michigan.
CONCEPT: A neoclassical contemporary design inspired by Chicago's early architectural styles for young professionals moving into Nouview high-rise. With the wave of clientele interested in renting high-rise apartments with a view of Lake Michigan, Lakeshore drive was a perfect choice. A contemporary design with some modern elements will be combined to create a luxury feel, however still obtaining comfortable spaces. The furniture selection is focused on geometric shapes and patterns to reflect the neoclassical style, and materials such as quartz, and stainless steel surfaces will bring a sense of modern while the woods tones, color palette, consisting of reds and grey, will bring warmth to the space. High-rise living with a balance of elegance and loft style finishes with a magnificent view will offer the clients a place to enjoy in downtown Chicago.
WHAT: Residential High-Rise Project
Client: Bayou Manor Properties INC.
SIZE: 1,765 Sqft (164 m2)
WHERE: Lake Shore Drive Chicago IL
WHEN: DEC 2014